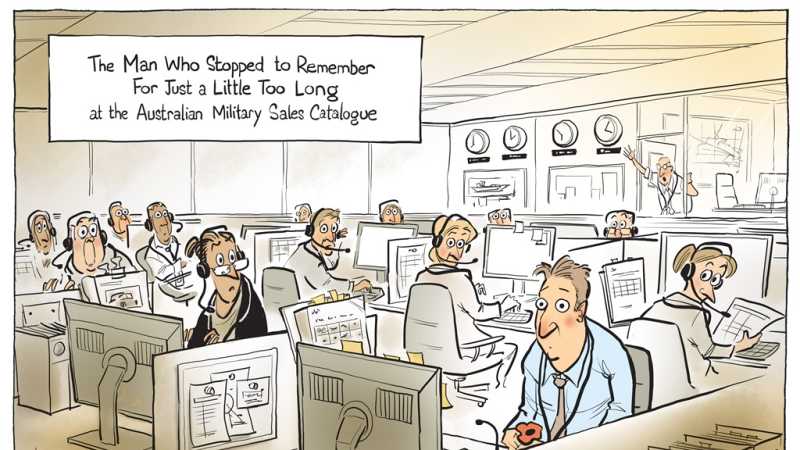 [ad_1]
Such kind memories of man
So many people felt connected with Sisto through Pellegrini – he and his guests must be in so many photos of people, which makes them feel he knows it. We married in August 2004 on a chilly Saturday afternoon. We did not want to plan other photos than the church and reception, but my husband longed for coffee and we went to the city, so we took the drivers to Pellegrini. Sisto could not have been nicer – we heard that he did not like wedding receptions coming in and trying to take his regular customers – but when he realized that we actually wanted coffee for a wedding party, he relaxed the bar area and made a stir. It has become such a favorite memory of our day and our children know the bar where we also went for a wedding day.
Erin Feeney, Canterbury
There is flatness in our hearts
Ah Sisto, the three boys are shattered – they should never sit on bar chairs and lecture on the importance of traveling and learning languages ​​while serving the best carbonar and cannelloni in the city. There must be thousands of people who have terrible flatness in their hearts. These dinners were amazing and your interview with the youngsters was a master class in living – working hard, traveling, learning, coming back, working hard; find pleasure in small daily places and be generously generous with kindness and good food. No reservations and no unjustified refusal. At that tiny dinner you fed the city without prejudice. Wherever you are – love yourself.
Nina Wellington-Iser, Hawthorn East
A visit from Adelaide to Pellegrini
From Adelaide we first visited Pellegrini on a wedding trip in 1974. Since then, Melbourne's visit has always guaranteed a visit to the famous Sisto Cafe and delicious food. More recently in the years 2013-14, with our AFL cooperative in the final there was much doubt with his Essendon team and the Port team but always with a huge smile on his friendly face. We will miss him forever and our thoughts will come to his family and friends.
Corrado Tavella, Rosslyn Park, SA
Customer since the 1960s
I've been over 80 years old and since the beginning of the 1960s I've got my caffeine "on" Pellegrini. I was there a few days ago. Sisto announced the bar "Look who he is, my oldest customer!" I was not sure whether it was about my age or my fidelity. I worked as a tourist guide for the Melbourne City Council about ten years after I left my full-time job. I would always put Pellegrini into our list of tasks. Quite often I would have only one guest with me and they were ladies, more often than not. One day I entered alone and Sisto asked me a question. "Every time you come here, you are with another lady. What is your secret with women?" I owned him and told him the truth about being part of my volunteer work. He laughed and got my coffee for free.
Peter Dodds, Montmorency
FORUM
Love will prevail
We have a great, diverse and tolerant city of millions of good people coming from many places. And here, except a few, we are doing well. Melbourne works. We live as one in a decent, caring, helpful community. Never leave anyone angry or our extreme fanatic. Melbourne remains strong, united and together. Our compassion, love, perseverance and perseverance will see us. And love and understanding will defeat hatred. We must embrace, speak and support now.
Steven Katsineris, Hurstbridge
Unlike faith
The terrible and evil events at Bourke Street shook our city. Sadness, pain and anger are words that come to your mind. This incident will have far-reaching effects on many people.
Friday's crime was completely contrary to Jesus' way, unlike all true religions and contrary to human dignity. The path of Jesus Christ is to build bridges of mutual respect and civic friendship between people and communities. The path of aggression and violence never responds. Let us instead look at the path of dialogue and reconciliation.
In the darkness of evil, the light of good can shine. Let us know and honor the light of good that Friday afternoon:
❏ Goodness of people who bravely tried to protect others.
❏ The kindness of those who advocate innocent life in the face of dangerous damage.
So pray for the gentle rest of the soul of Sisto Malaspina; we also pray for those who have been hurt; for those who defended others; and for our police and rescue services – all of us are revealing the path of good and good action.
May those who are affected by Friday tragic events be healed physically and emotionally, and Jesus Christ can accompany us with all who are in peace and strength in the coming days.
Most reverend Peter Comensoli, Archbishop of Melbourne
Unchangeable
For the first time, I visited Pellegrini with Pellegrini, 11 years old, with Mr. Pellegrini in 1957. Here I had the first tasting spaghetti saltati and the cold cold melon boundary. At that time he owned the Pellegrini brothers who sold the company to Sisto in 1974. I lost the number of times I went there just to say that it did not change a bit. Unlike many of your current counterparts who place an order on a computer machine, you never have an account, just tell them what you ate and have a number. It was so easy. Pellegrini was the only constant that came from all the other cafes. Sist's killing is hoping he can not see his death. The property must be classified as National Trust because it is more than just an icon, it's Melbourne's kitchen.
Ian Oshlack, Guildford
Finished answer
John Silvestre's commentary on the terrorist attack on Bourke Street concludes: "We know what has happened, why it's been, it will take longer than to discover" ("Siren Warnings in the City for the First Time", age 10/11). Please do not agree. There are compelling reasons for this horror. I think it was a blow to the war of terror waged in Iraq in 2001 by President Bush in a cafe with Tony Blair and John Howard, based on the lie that Saddam Hussein had weapons of mass destruction. The war has spread to several Muslim countries in the Middle East and North Africa over the last 17 years, and has killed more than 2 million people and created several million refugees. Unfortunately, the Bourke Street terrorist attack is not unique to Australia. The West, led by the United States, can not stop such terrorist attacks until the war against terrorism has been revoked and peace created in Muslim countries.
When peace comes, our streets will be safe again, and we can remove sticks and terrorist sirens.
Bill Mathew, Parkville
Not about faith
Being an Australian Muslim, I am confused that the Prime Minister is trying to combine such pious attacks with faith. Are there hundreds of Muslim doctors who save lives everyday in Australia, have anyone ever mentioned their faith? Australia is a secular state. Any violation of the law, regardless of its motivation, must not be associated with faith or ethnic origin.
Malik Atif Mahmood Majoka, Pakenham
Many tentacles
As an Australian Muslim, I agree with Prime Minister Scott Morrison that Muslim leaders should have "a special responsibility" for halting radicalism in their communities but thinking about when Western governments cease to support corrupt Muslim regimes in the Middle East. ISIS would not have existed without the support of world super velocities. If we really want to end terrorism on Australian soils, we must make peace in the Middle East.
Usman Mahmood, South Bowenfels, NSW
Mental illness
Yes, Mr President, call for what it is: untreated mental illness and promote better treatment paths for everyone.
Dr. Christine Healy, South Yarra
Let them fly
Terror at Bourke Street has highlighted the terrible effect of a ban that forbids supporters of deviant ideologies to travel abroad. Regardless of the assumed responsibility towards other countries, we should let them go with the condition that they can never return to Australia. We need to provide Australia first.
Sam Bando, St Kilda East
Say dissatisfaction
Could we stop calling fools who commit violent acts in public places and claim to be ISIS terrorists, say ISIS? Terrorism is, by definition, "the illegal use of violence and intimidation in meeting political goals".
What serious political goals do people really have like Man Haron Monis and Hassan Khalif Shire Ali? Their actions are clearly primarily motivated by questions of mental health. Describe them or their actions in terms of terrorism is glamourises and gives real terrorists the appearance of more power than they actually have.
"Angry malcontents" may be a better term.
Mark Grant, clinical psychologist, Kew
ABC in his game
Whenever I read or hear criticism of ABC radio or television, I think of the exemplary role it plays at a time like the Day of Remembrance. Of particular importance today is ABC in a brilliant way. Nothing brings us as a presentation of our history and culture in such a professionally proven way that involves thousands of citizens from across the nation. What were the commercial stations at that time? Why would anyone try to undermine this important national organization?
Graham Hoult, Richmond
Keating nails it
Not to forget the inconvenient truth among all the sufferings; as evidenced by Paul Keatingo's statement: "World War I was a war deprived of any virtue that arose from the mud of European tribalism." Comprehensive interplay of the fate of the nation state, overlaid with the concept of cultural supremacy that was suppressed by racism. "
John Busselmaier, New Farm, Qld
Rain of Fear
I doubt that US soldiers fighting in the trench would refuse to fight for the rain.
Michael Higgins, Erica
Hat hung on PM
The reason why Scott Morrison does not wear a wide-hat hat (Letters, 10/11) is simple. Unlike other politicians who have regularly forced Akubru to show that they are related to the people of the country, the PM wants to think of himself as a bit ragged and ordinary guy, one of us, not someone who would be working on the meeting of the Prime Minister in the back parts.
Tony Healy, Balwyn North
Bad destination
I agree with Jacob Demopoulos (Letters, 10/11). Any attempt by SIFA to suppress the protection of Australia must be discouraged. The fact that SIFA focuses on work in Victoria, however, suggests that they are satisfied with the conservative election result.
Does that mean they have an agreement with the liberal-national coalition, or are they just sympathetic to their cause?
Geoff McNamara, Newry
Consider homeless
Why is there a complete failure in the list of 10 big promises (10/11) in dealing with a huge number of homeless people and the terrible lack of public housing? While billions of dollars are spent on a number of projects, the commitment to build 1000 public housing units is a government pathetic offer to those who desperately need social housing. Both major parties abolished responsibility for housing disadvantaged in our community.
Isabel Schofield, Mount Waverley
For God's sake …
The scientist must be pleased to read (Spectrum, 10/11) that not only does Heston Blumenthal drink $ 120 a glass jacket but tastes a bit of garbage when you drink it when you think of someone you do not like. I'm usually a little disappointed that Spectrum guests are not pushing the ship any more (mineral water on the Fairfax!) But Heston has rather shown a bizarre bubble in which the top chefs and their guests live.
Nothing Barnard, Fitzroy North
… Try RSL
I'm sure the demanding chef like Hester Blumenthal would be as impressed with the lightness and crunchy dough on my fish and tokens at our local RSL (special $ 7.99 bar) and could develop a $ 826.41 difference in boxes needed veterans.
Barbara Abell, Ringwood North
AND MORE
Trump
Faye Knooze lives and lives in the White House.
Tim Durbridge, Brunswick
And I owe to those who support him, Donald Trump establishes the Institute for the Development of Ignorance.
Henry Herzog, St Kilda East
I agree that Donald Trump does not go to the Armistice service in France. The rain would trigger a trigger.
Russell Newton, Black Rock
Sisto
Let Melbourne salute Sisto with the state funeral.
Paul Custance, Highett
Sisto was Melbourne.
Jon Aloni, McKinnon
And what about a statue on Pellegrini's corner as a memorial to this great Melbourne?
Ian Maddison, Parkdale
Mille grazi Sisto. Valley.
Barbara Bereznicki, Dingley
Dear Sisto. You will live in our hearts.
Ivan Gaal, Fitzroy North
If it is to be a public funeral, I will wear a tie in honor of my beloved friend.
Lindsay Holland, Abbotsford
Further
It is a quarrel when it is becoming more and more frequent on the road to political leadership to become innocent passers-by.
Joan Segrave, Healesville
We recall the "real Scott Morrison" when he was the Immigration Minister.
Joe Wilder, Caulfield North
Scott Morrison praying for refugees is just as useless as praying for the rain.
Susan Munday, Bentleigh East
It is good to know that the ideas of Scott Morrison, prayers and tears are with refugees in Nauru.
Dale Crisp, Brighton
How do I cancel the ambassador's ambassador's passports to make Australia safe?
Ian Powell, Glen Waverley
[ad_2]
Source link