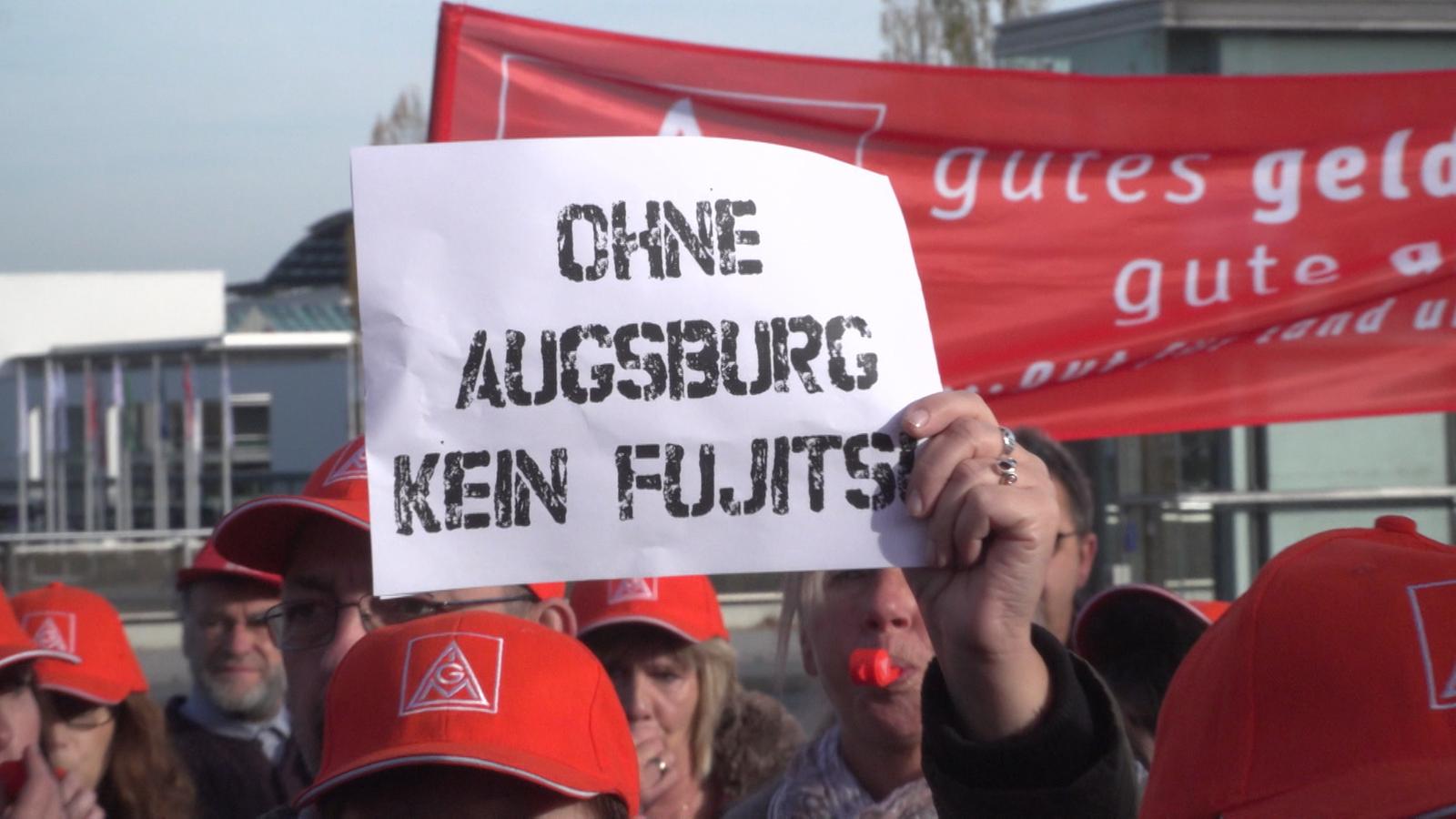 [ad_1]
Without Augsburg, no Fujitsu – so it is printed in black and white on posters. Hundreds of Fujitsu employees are holding the IG Metall protest in the morning. One of them is Branko Divkovic:
"So it looks amazing for my family, I do not know unemployment, I never did, and I do not know what to expect." Branka Divkovic, employee of Fujitsu
IG Metall defends against the target at Fujitsu in Augsburg
One thing is clear: Fujitsu will reduce 1800 jobs in Swabia. IG Metall does not want to take it without a fight – and deliberately called for a meeting at the Munich Fair Grounds. Here is the place of the so-called Fujitsu Forum.
"We know there are many customers as well as Japanese executives, and that's just another sign that Japan will not approve." Angela Steinecker, IG Metall
The Fujitsu board understands employees' displeasure
Drin, at the fair, the protest has little. However, Joseph Berger, Fujitsu's director, understands the employees' displeasure.
"We are trying to find solutions that will help us through this difficult time, but the nature of the IT business is such that we have to face change all the time." Joseph Berger, Director of Fujitsu
By September 2020, the Japanese computer maker plans to close the plant in Augsburg.
[ad_2]
Source link