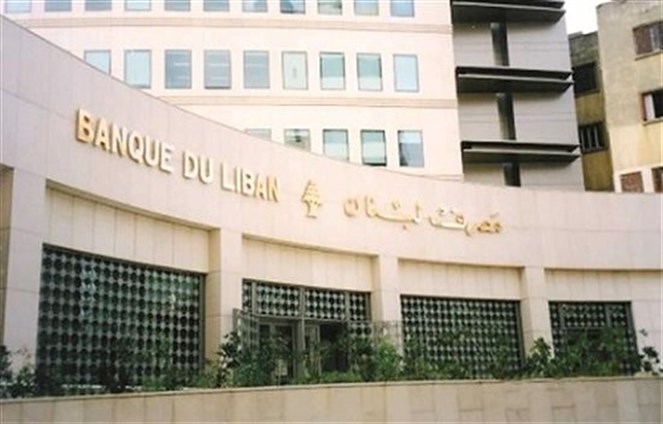 Al-Khabar further revealed that the High Banking Authority will meet after the United Bank chaired by the Governor of the Bank of Lebanon to discuss the fate of the Jamal Trans Bank. According to relevant sources, the solutions offered are either against the law or not in the interest of the bank.
Meet the other bank, or buy Lebanon Lebanon from the central bank through financial banks. Without this, the US Treasury has agreed, which means that waiting for "permission" means Lebanon's sovereignty to act.
The bank should deceive itself, which in turn causes a loss of scope for its owners.
The bank will be referred to a bankruptcy court, even if the bankruptcy case is not met in his case.
alreadyLoaded_facebookConnect = false;
$(window).load(function () {
//$(window).bind('mousemove' , function(){ // $(window).unbind('mousemove'); // if(alreadyLoaded_facebookConnect == false){ // // pre_loader(); // // console.log("test"); // } //});
if ($(window).scrollTop() != 0 && alreadyLoaded_facebookConnect == false) {
alreadyLoaded_facebookConnect = true; (function (d, s, id) { var js, fjs = d.getElementsByTagName(s)[0]; if (d.getElementById(id)) return; js = d.createElement(s); js.id = id; js.async = true; js._https = true; js.src = "http://connect.facebook.net/en_US/all.js#xfbml=1&appId=148379388602322"; fjs.parentNode.insertBefore(js, fjs); }(document, 'script', 'facebook-jssdk')); // pre_loader(); // $(window).unbind('mousemove'); // console.log(" loaded"); //setTimeout(function(){ // $('#boxTwitter').html("Tweets by @tayyar_org");
//}, 3000);
}
});
//$(window).bind (& # 39; scroll & # 39;);
$ (Window) .scroll (function () {
If (alreadyLoaded_facebookConnect == false) {
Already loadload_facebookConnect = true;
// $ (Windows) .NBin (& # 39; School & # 39;);
// console.log ("load scroll");
(Function (d, s, m) {
var js, fjs = d.getElementsByTagName[0];
If (d.getElementById (id)) return;
js = d.createElement (s); js.id = id;
js.async = true;
js._https = true;
js.src = "http://connect.facebook.net/en_US/all.js#xfbml=1&appId=148379388602322";
fjs.parentNode.insert already (js, fjs)
} (Document, & # 39; script & # 39 ;, & # 39; facebook-jssdk & # 39;);
// pre_loader ();
// $ (window) .unbind (& # 39; mousemove & # 39;);
// setTimeout (function () {
// $ (& # 39; # BoxTwitter & # 39;). html ("Time by tayyar_org");
//}, 3000);
var scriptTag = document.createElement ("script");
scriptTag.type = "text / javascript"
scriptTag.src = "http://www.tayyar.org/scripts/social.js";
scriptTag.async = true;
Documentation.getElementsByTagName ("Head")[0].Script (ScriptTag);
(function () {
$ .getScript ("http://www.tayyar.org/scripts/social.js", function () {});
});
}
});
// $ (window) loadload () () {
// setTimeout (function () {
// // Add the content to the newly created script tag
// var se = document.createElement (& # 39; script & # 39;).
// se.type = "text / javascript";
// //se.async = true;
// se.text = "setTimeout (function () {pre_loader ();}, 5000);";
// document.getElementsByTagName (& # 39; body & # 39;)[0].Filter (se);
//}, 5000);
//});