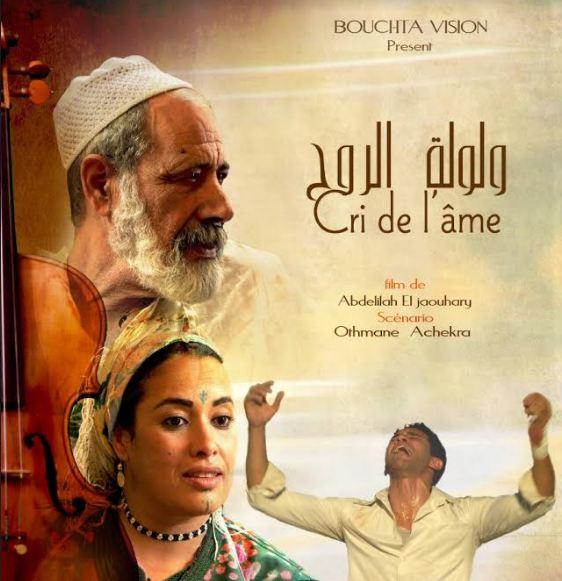 [ad_1]
The new film of Moroccan director and critic Abdelilah El Jaouhari's "Cri de l'âme" was recently screened in Casablanca. The film, the official edition of which is scheduled for November 14, is a new creature that celebrates the art of El Aita rooted in Moroccan society and once again devotes itself to the role of this art during important periods of contemporary Morocco,
In the early 1970s, Driss, a leftist student movement activist, dropped philosophy at the Faculty of Arts in Rabat because of the difficult social conditions of his family before entering the police force. Influenced in Khouribga, he meets Cheikh Errouhani and his companion Chikha Ezzouh, who will introduce him to the popular Aita song, a sense of wisdom and the principle of loyalty.
After discovering the corpse of a young blonde, Driss leads an investigation but will face secrets and questions remain unanswered. He can not explain the case because of his inconsistency in his psychology and academic background with his new profession.
The 1h35 film deals with subjects with a different cinematic vision, says the MAP to the director, and notes that "Shouting the Soul" is a mixture that examines the art of El Aita and the subjects of life and wants to be the victory of everything that is authentic, Moroccan history by approaching the delicate phase of the 1970s.
The background of the film is also a triumph of heritage, especially for the art of El Aita, who was marginalized and bound to everything that is unpleasant while closely related to the problems, concerns and joy of Moroccan society, he noted.
Mohamed Rezine expressed his admiration for the personality of El-Aita, the role he played and which is the key to this film played by a number of artists, namely Saida Baadi, Hassan Badid, Salah Dizane and Benaissa Jirari.
[ad_2]
Source link