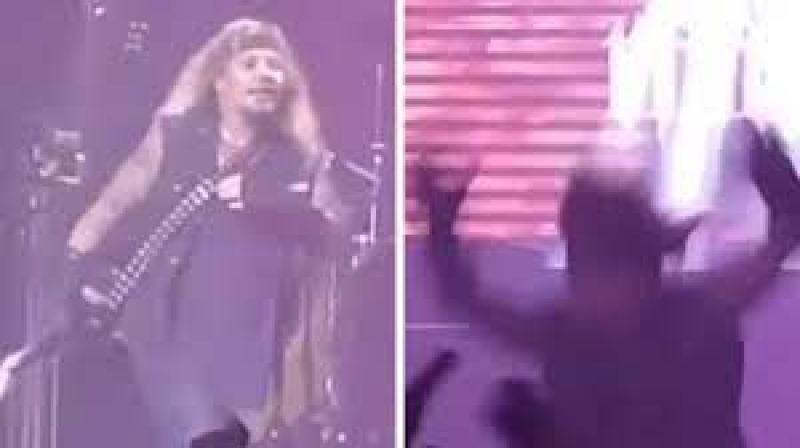 [ad_1]
Venus Neil, the lead singer of rock band Motley Crow, was taken to the hospital on Friday night when he fell from the stage during a show at a rock music festival in the US state of Tennessee, reports DPA Sunday, according to Agerpres. General Chat Chat Lounge
Neil, who came alone, fell off the stage when performing the band's 1989 song "Don't Go AV Mid" during the "Monsters on the Mountain" festival.
In a video posted to YouTube, the 60-year-old rocker holds his hands over his head, waving his hands as he slowly falls to the edge of the stage.
"The truth is, Venus was falling and there was a rib fracture," his guitarist later told the audience. "It's an unpleasant thing for us and for him. He was excited and excited to be here. He lives in Tennessee, "he told Vic.
Eddie Trunks, host of the festival, confirmed the information on Twitter on Friday night.
"Venus arrived and took off the stage tonight in the Pigeon Forge on the mountain in Monsters. Venus was moving and was singing great before the accident. Ray is crying. " Add this wiki.


[ad_2]
Source link