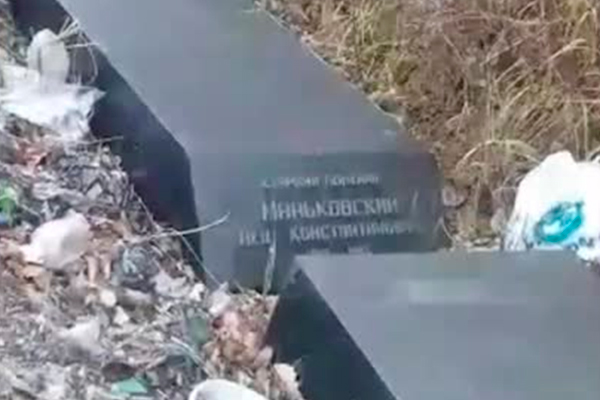 [ad_1]
Alexander Gololobov, reader of "Lenta.ru"
Residents of Primorye sent a video editorial from Lenta.ru, which shows the heroic stones that were thrown into a landfill that died on March 2 and 15, 1969 during the Soviet-Chinese conflict on Damansky Island.
The tombstones read the names of Lavrentiy Grigoriev, Border Guard Chief, Lieutenant Lion Mankovsky, Soviet Union Hero, Lieutenant Ivan Strelnikov, Soviet Union Hero, Colonel Demokrat Leonov, and Lieutenant Nikolai Buynevich.
The names and appearance of tombstones fully correspond to the monument of the tomb of the Damian Heroes in Dalnerechensk (Primorsky Krai). Given the time difference, official comments from the Primorye law enforcement authorities could not be obtained.
Dalnerechensk is the farthest and oldest town of Primorye on the border with China. Conflicts on Damansky Island occurred in March 1969, when Chinese troops invaded the Soviet border crossing. Crash killed 58 Soviet border guards and injured 94. On the Chinese side, the number of casualties is classified, according to figures revealed by about 300 people.
Soviet and Chinese troops have been subject to high warning. Mass protests took place throughout the USSR. Embassies and consulates of the PRC have been flushed with inkwells and rotten eggs.
Negotiations to resolve the situation around Damansky continued until 1991, when the island was transferred to China.
***
Feedback to the "Structures of Forces" Department:
If you have seen a major event, you have a message or an idea about the material, write to: [email protected]
More dark and strange messages in the Channel Telegram "Belt Bottom". Log in!
[ad_2]
Source link