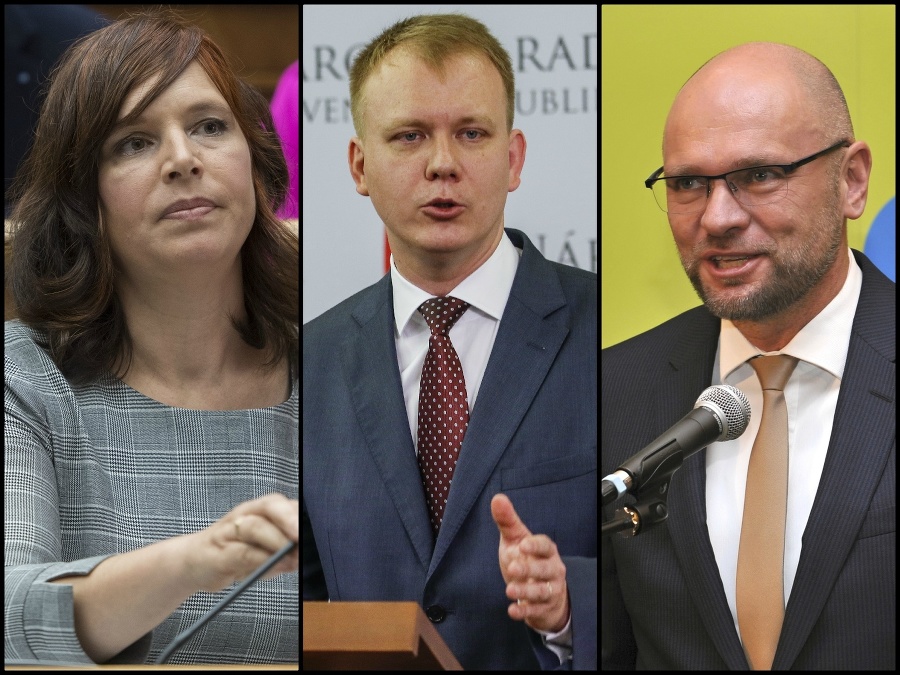 [ad_1]
Making conclusions from parliamentary elections for parliamentary elections makes no sense. In the discussion program TA3 In politics this was emphasized by the chairman of the opposition SaS Richard Sulík. "The only thing that is true is that people have full-teeth direction and want to get rid of it, and what the SaS is most focused on is the election to the SR, but the train is well advanced, thinks.
Mrvává is a bigger failure
At the margo of the results of the non-parliamentary grouping of Civic Democracy and Progressive Slovakia, Sulík remarked that competition is reviving competition. "Competition is good, the better will be the result, and we were once a new fish in the pond," he recalled. Sulík admitted that he was not satisfied with the result of Jan Mrv in Bratislava, which he set up OĽANO and the liberals supported him reciprocally. "It is more FAILURE, they chose him," he clarified.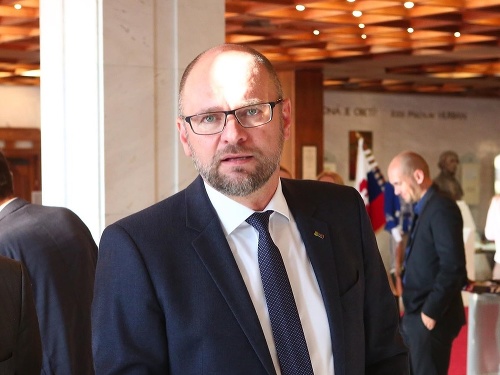 We have to realize that Slovakia is not Bratislava
If we want the landscape to change, we must realize that Slovakia is not Bratislava. This was pointed out by the head of the extra-parliamentary KDH Alojz Hlin.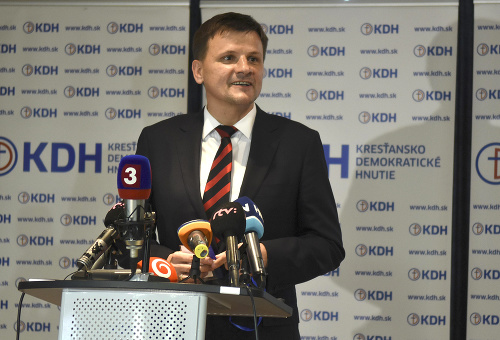 "I think the political parties have underestimated the regions, and I was the only one who left the Prague election last night, last year we were the second most successful party in the regional elections, we are now second or third in the municipal elections, sending a signal to the world that there are Christian Democrats and they do, " he appealed. Clay has also highlighted the future of the European Parliament's elections. He expects them to be more involved because, according to him, there will also be people who hate the EU.
---
President Kiska on election results: People have shown that they want change
---
We defeated the Direction in his bastion in Humenne
Veronika Remišová thanked everyone for their support in the municipal elections. "I have been very pleased with Zilina, Prešov and especially Humenne, and during the campaign I was several times in the East and Humenné under the Mayor of the Direction needed a change for the better." Our candidate Milos Mericko did not have it in Humenné, he faced many If we have defeated the Direction in his fortress, in Humenné, we can defeat him in the parliamentary elections, " she said on the social network.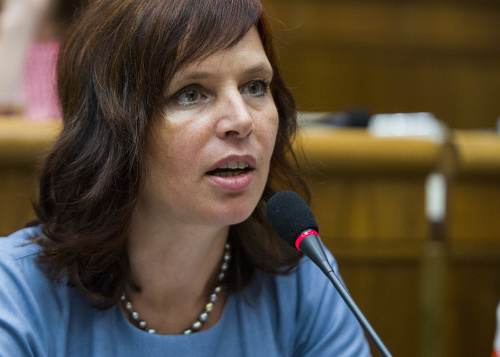 She also congratulated all other mayors, mayors and deputies, and wished them to manage their cities well, honestly, and to cooperate. "We have a lot of work to do to make the success of the county and local elections repeat in parliamentary elections and we have a successful and well-functioning Slovakia," she added. Anna Verešová (OĽaNO) described the municipal elections as a success because it lost support for the people in eight Smě-SD regional councils. "We are looking forward to the success of independent candidates, as the victory of Miloš Merička in Humenné, she said.
We made a notch on which to build
Choosing Matouš Valla as the Mayor of Bratislava made a notch on which he could build. "Vallo did not offer Hipster, but what the politician should do in every European country, and the people took it, but when we decided to support him, he had little insight, but we did not see another candidate who had such a strong program and a strong This is how politics should be done, " said Beblavy.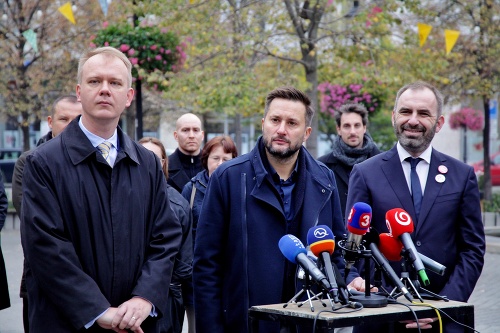 At margo results Total in other parts of Slovakia noted that the party is only nine months, yet has 300 deputies elected only for the Joint. "Only the KDH is ahead of the opposition, we have proved that we are established all over Slovakia," declared Beblavy. The President of Progressive Slovakia Ivan Štefunko, in connection with Valla's victory, noted that a new style of politics is worth doing. "We have a vision of the country, Matus Vallo had a vision of Bratislava, and I believe he and his team will transform Bratislava into a modern and open city," he remarked.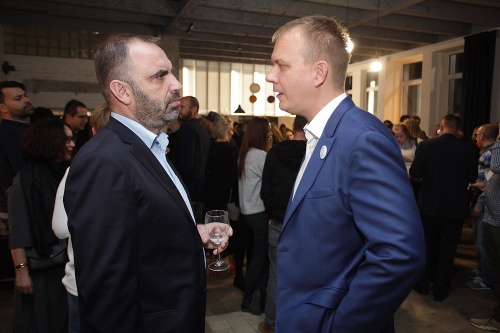 Beblavý and Štefunko did not even avoid the possibility of merging their political subjects. "No parties communicate as intensely as we do, there are many breakthroughs, whether content or personality, but they are not agreements, we are in close relationship, I would say" Pro Together " Štefunko said. Beblavý sees the intersections especially between voters on both sides. "They have similar opinions, and we have different views at the level of politicians." he closed.
We have achieved the best from parliamentary opposition
The Movement of Families in the municipal elections on Saturday (November 10th) was the best result of parliamentary opposition parties. "We have the most of them alone, we also have 120 deputies, it's great," he signaled.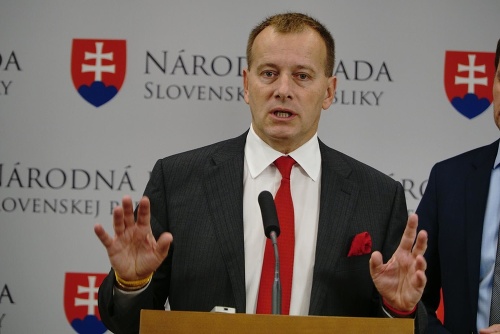 From the possible competition of the currently non-parliamentary parties Spolu and Progresivní Slovensko Kollár has no fears. "We are a non-standard family, I can not imagine anyone leaving us, we have completely different opinions, and our supporters are certainly not Sunsets," he assured.
Galko talks about a rising trend
SaS Deputy Chairman Ľubomír Galko sees a growing trend in his party. "SaS has significantly more mayors, mayors and deputies as it was in this election period." We occupied all 79 districts, but we do not see any problem if we win a good independent candidate in municipal politics.We have the task of restoring confidence in the political party to the highest parliamentary level, not to concentrate on whether in the municipal elections it succeeds by five percent more independent or less, " he advised.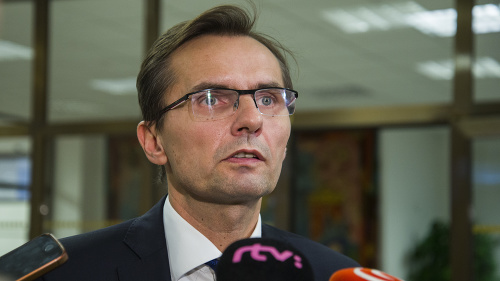 SMK chairman Ildikó Kőrösi also marked the elections as successful. "We had a successful cooperation with Mostem-Hid in some regions, and we are sorry that there was a very strong confrontation in some places," she added.
window.fbAsyncInit = function() { FB.init({ appId : '214247095256236', // App ID status : true, // check login status cookie : true, // enable cookies to allow the server to access the session xfbml : true // parse XFBML }); FB.Event.subscribe('auth.login', function () { SocialReader.afterLogin(); }); FB.getLoginStatus(function(response){ SocialReader.width = $("#floatile").length > 0 ? "narrow" : "wide"; if ((window.location+"").search("narrow") > 0) SocialReader.width = "narrow"; if ((window.location+"").search("wide") > 0) SocialReader.width = "wide"; SocialReader.showReader(response); }); }; // Load the SDK Asynchronously (function(d){ var js, id = 'facebook-jssdk'; if (d.getElementById(id)) { return; } js = d.createElement('script'); js.id = id; js.async = true; js.src = "http://connect.facebook.net/sk_SK/all.js"; d.getElementsByTagName('head')[0].appendChild(js); }(document)); [ad_2]
Source link