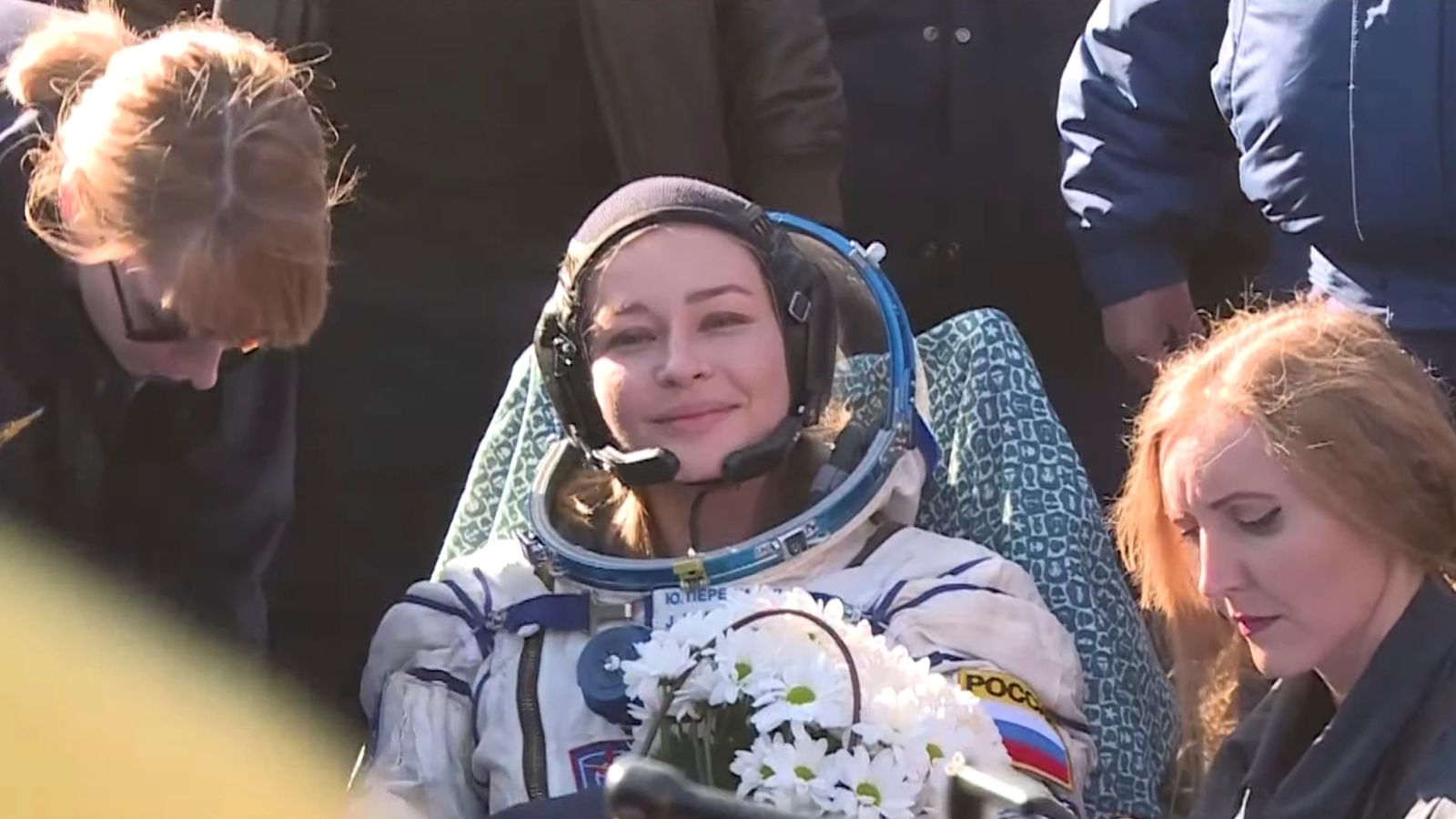 [ad_1]
An actress and film director has returned to the rooftops after spending almost about a week in space, filming at the International Space Station.
Yulia Percivald and Clem Shephenko emerged from the Russian capsule after smiling when it landed on the Kazakhstan field with astronaut Oleg Natsuki inside.
On October 5, the group went into orbit for a 12-day period, filming parts of a movie called "Chakram Lal", which the Russian space agency Roscosmos said would help attract "the cream of the crop" to the field.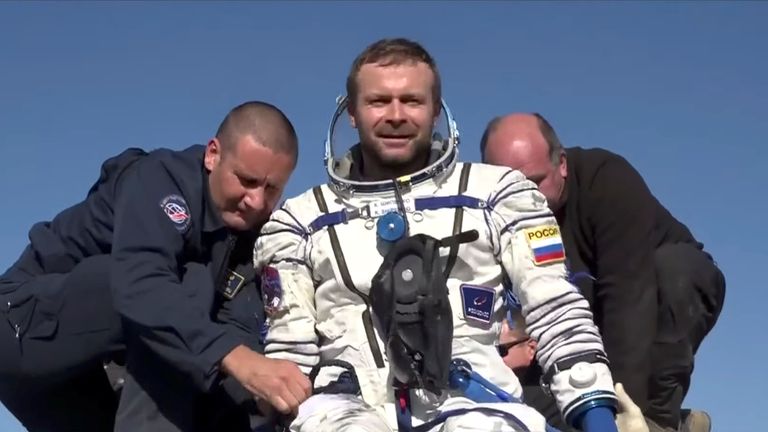 The film follows the story of a doctor who played the role of Pearcefield, who is said to have traveled to the space station to save the life of an astronaut.
Roscosmos astronauts Mr. Natsuki and Peter Dubrov, who were already boarding the ISS when the crew was ocked, and Anton Shkaplerov, who traveled to ISS with Peresild, also participated in filming the scenes, which were directed by Shippenko. On location
In total, the screen time of about 35-40 minutes would have been filmed.
Analysts have said that the Russian film is intended to be the first film in space before a Hollywood project was announced earlier this year, including actors Tom Cruise, NASA and SpaceX.
The capsule arrived on schedule at 5.35am on Sunday morning after a three-hour journey from ISS.
The ground officials took the three capsules from the capsule and placed them on the nearest seat as they were absorbed into the center of gravity before they were taken to a medical tent.
The look looked healthy and happy, with a glossy Pearselad holding a large bouquet of white flowers as reporters gathered around her.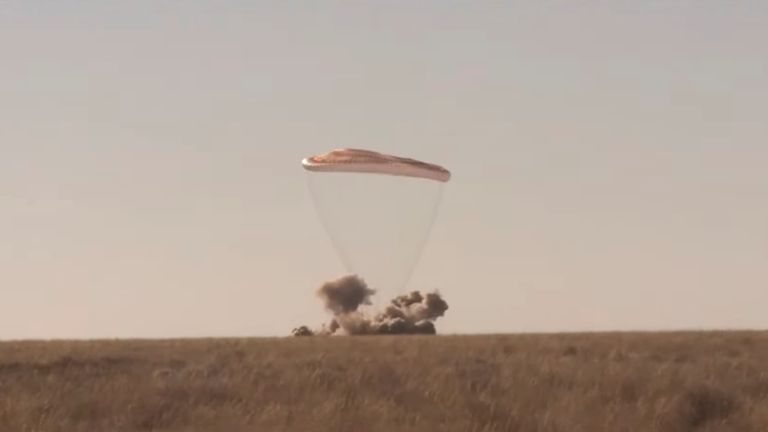 Roscosmos said about a week into the health of the actress and director, Londo and their first news conference will be on Tuesday.
The seven astronauts – Mr Shakapalirov and Mr Dubrov of Russia; American Mark Wendy He, Shane Cambrough and Thomas McGrath of the Magnus MacArthur European Space Agency and Aki Hashid of Japan – board the space station.
[ad_2]
Source link